3D Interactive Showcase Tours Archive
(View Online Anytime)
For open house hours, phone: 
Shelley Phillips, 208.850.1350 or Click Here 
to view Available Homes, Open Houses & 3D Tours

YOUR HOME
OUR PASSION
About Gallery Homes by Varriale
Building solid homes that inspire IS OUR PASSION. We love what we do from ground level to the finishing touches.
GALLERY HOMES' construction process builds trust, confidence and performance. An on-site design center provides convenience and our warranty service provides peace of mind. Style and innovation is masterfully blended with livability. We build homes of exceptional value without compromise, on time and with flawless execution. Commencing in 1977 our commitment for building the finest of homes has transcended the generations. Today, President Shannan Buzzini, daughter of company founder Frank Varriale, manages operations. Superintendent Nick Varriale is the third generation to join the GALLERY HOMES BY VARRIALE team. Striving to continuously upgrade building industry benchmarks and trends is a shared company vision.
Reserve a Gallery Homes' building site in one of these communities:
NORTHWEST MERIDIAN Gallery Homes is building in both BridgeTower Villa Rosa and BridgeTower West. The BridgeTower communities are located in Northwest Meridian, Idaho. Central to the greater Treasure Valley, Meridian is ranked as one of the most livable communities in the nation.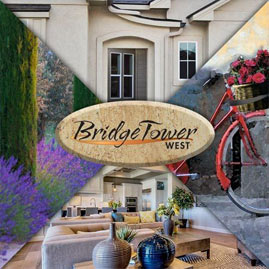 BridgeTower West
LIVE, SHOP, PLAY…BridgeTower West is designed for you to enjoy a vast array of amenities within the convenience and comfort of your home environment.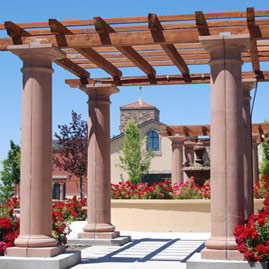 BridgeTower Villa Rosa
BridgeTower provides over 56 acres of open space, creekside paths & spectacular water features, two pool courtyards, community center, marketplace & on-site school.
SOUTH BOISE South Creek Subdivision is located on the northwest corner of West Amity Road and South Maple Grove in South Boise, Idaho.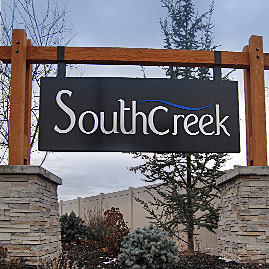 SouthCreek
Southcreek Community Amenities include a community pool, community part, and pressurized irrigation.
Available Homes
Click the category buttons to filter the available homes. Click the home image or description to learn more.